Places to Eat Near the North Fork American River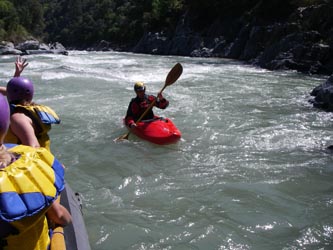 Auburn is about 25 minutes from the North Fork and has many options for a post-river snack. Local restaurants, chain places, grocery stores–you'll have no problem finding something that sounds good. A unique and local institution is Ikeda's, a fruit stand stocked with way more than fuji apples, fresh peaches, and summer melons. Ikeda's also has a tasty burger stand, a massive collection of hot sauces, dried fruits and nuts, imported beers, and homemade hummus and spinach dips. They're situated just off Hwy 80 at 13500 Lincoln Way (530) 885-4243.

Local Favorite
Maria's Tacos has cheap, great Mexican food and beer. The tacos are "the bomb" according to some expert kayakers.